Welcome to Tigers Rugby!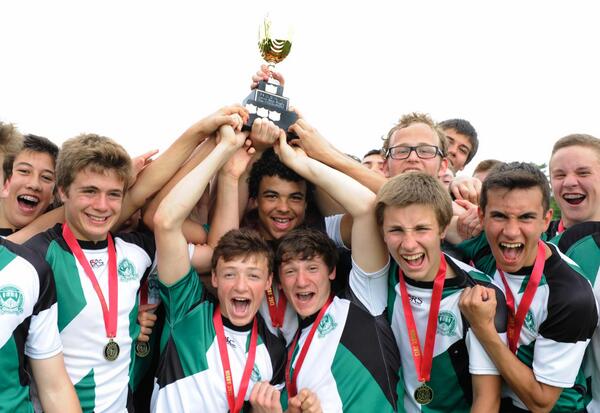 Blakelock Rugby calls any students with a competitive spirit, hard-work attitude and a taste for adventure to answer the call! We run both Junior and Senior teams in tier 1 and have an open-door policy with newcomers - whether you are a seasoned vet, an athlete from another sport looking to branch out or someone who is simply curious about the worlds most international contact sport we have a place for you! It's never too late, come out and learn!
Safety is our number one priority and both teams have seasoned coaches with first aid and safe contact training provided by the Halton District School Board. Players must attend a minimum of 8 practices before playing in a game and our practices revolve around understanding the basics of the game, skill-building, strength/conditioning, advanced strategy and personal safety on the field.
We begin training in March and the season begins as soon as the snow melts and the sun comes out!
Feel free to contact any of the coaches directly or via email if you have any questions. 
Ian Beaupre - Beauprei@hdsb.ca
Petar Jokic - Jokicp@hdsb.ca
Victoria Woodhead (girls) - woodheadv@hdsb.ca
Go tigers!