Welcome to Tigers Basketball!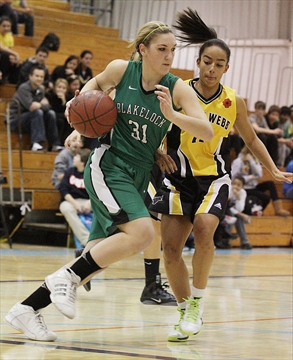 TAB Girl's Basketball tryouts begin the first week of school and the season runs through to November followed by Boys' tryouts in November with a season running until February. Positions on the team are highly competitive, however, so be sure to bring your best! We run teams at the Junior, Senior and occasionally midget (grade 9 only) level and players who are not successful in trying out one year are strongly encouraged to tryout again the following year. 
Gym time is always at a premium so practices tend to run either immediately after school (3:00 - 4:15), later in the afternoon (4:15 -5:30) or in the morning (7:00 - 8:00). In general, players can expect 1-3 games and 2-3 practices a week with one or two tournaments interspersed throughout the season. 
Feel free to contact any of the coaches directly or via email if you have any questions. 
Ian Beaupre - Beauprei@hdsb.ca
Joey D'Angelo - Dangeloj@hdsb.ca
Mike Pearson - Pearsonm@hdsb.ca
Scott Stevens - Stevenss@hdsb.ca
Ross Sumner - Sumnerro@hdsb.ca